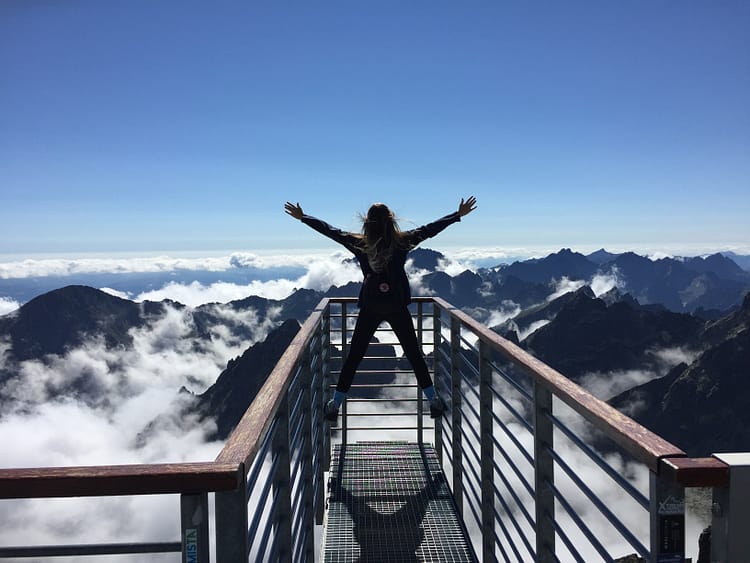 We Help Everyone From All Walks of Life
So You Can Start Feeling Better in Your Body
Welcome to Oconomowoc Physical Therapy
What have you missed out on this year alone because you weren't sure your body could do it? A road trip? Golf trip? Getting a dog that needs exercises? Finishing house projects? Playing with your kids? It's time to stop missing out on experiences and start living the life you can.

Oconomowoc Physical Therapy treats your pain anywhere from your head to your toes. We take pride in listening to your concerns to create a 100% individualized treatment plan for you. 

Oconomowoc Physical Therapy uses manual/hands-on techniques to evaluate, diagnose, and treat your body. 

Take the first step in feeling better in your body by requesting an appointment with Dr. Colella.
About
Hi, I'm Dr. Carla Colella, a physical therapist, and owner of Oconomowoc Physical Therapy. I opened OPT in 2017 to make a difference in physical therapy. I want you to feel comfortable, heard, understood, not rushed, and that you are in the hands of a very capable clinician.
I earned my doctorate of physical therapy (DPT) from The George Washington University in Washington, D.C., held a board certification as an orthopedic specialist (OCS) for 10 years, and assist in teaching post-graduate physical therapy students.
OPT helps patients from all walks of life from ages 20s to 50s. Tell your story, go through a thorough examination, and voice your input on the plan of care. Your exam will help determine the causes of your pain or issue, which may not be in your musculoskeletal tissues.
Patients and clients mainly come from Oconomowoc, others from the Lake Country area (Nashotah, Hartland, Delafield, Merton, Sussex, Pewaukee, Waukesha, Wales, Ixonia, and Watertown), while others come from anywhere between Milwaukee, Madison, and Whitewater. Concierge/in-home care may be available for those in Oconomowoc.
As a resident of Oconomowoc for 10 years, I enjoy quality time with my husband, dog, and our two young kids. You've probably seen us playing at the parks, at all of our festivals, or paddling around on the water.
So, take the first step to being better in your body.
Services
Do you experience any of the below?
Back and/or neck pain? Radiating pain down your arm or leg/sciatica?
Loss of voice, vocal strain, a sensation of a lump in your throat, laryngitis, post-covid symptoms, poor voice quality, swallowing difficulties?
Ankle and/or foot pain?
Headaches? TMJ?
Rib pain?
Head Injuries?
Concussion? Post-concussive syndrome (PCS)?
Pelvic floor issues?
Hip Pain?
Shoulder Pain?
Knee Pain?
GI Issues even though you've already had MD work-ups?
Post-operative abdominal scarring, pelvic scarring, or adhesions?
Pain that increases only when you're stressed?
If you answered yes to any of the above, then, you are in the right place. Oconomowoc Physical Therapy offers a variety of services and an individualized treatment plan for you.
Our services include:
(within the Town and City Limits of Oconomowoc)
Visit our services page for more information.
What To Expect During an Appointment
Experience the ease of having all of your communication with your provider, Dr. Colella, with no go-betweens. There are no assistants or aids at Oconomowoc Physical Therapy.
The cosy office is located just to the left inside the double doors.
There will be more talking than you're used to as there are minimal to no intake forms, and one of the most thorough examinations you've ever had.
Clothing that allows access to the skin atop the area being treated is much appreciated.
There is no overlap of appointments- your time is precious. Appointments will be made as needed per our joint plan.
Each session includes: a patient recap since last session, pre-testing and prioritization of the plan for the day, treating, post-testing, more treating, more post-testing, functional integration.
Check out this video to see an entire treatment session at Oconomowoc Physical Therapy compressed to under 6 minutes to see what an example of one patient's manual/hands-on treatment looks like.
Be sure to subscribe to Oconomowoc Physical Therapy's YouTube Channel for more information. 
Costs
A single session: $150
A four-pack of 60-minute sessions: $540
Membership: $125 per session, minimum 6 month. For those with ongoing issues, or for people who just prefer PT over massages.
FSA/HSA friendly.
What People Are Saying About Us
Take Your First Step in Being Better in Your Body
After filling out the online form, Dr. Colella will reach out to you to schedule your evaluation and answer any questions you may have. After the evaluation, Dr. Colella will create an individualized treatment plan just for you.
Contact
1341 W. Wisconsin Ave. 2A
Oconomowoc, WI 53066
carla@oconomowocphysicaltherapy.com
Follow Us on:
Business Hours:
Monday

8:00 am – 5:00 pm

Tuesday

4:15 pm – 6:30 pm

Wednesday

Closed

Thursday

9:30 am – 10:30 am, 12:00 pm – 6:00 pm

Friday

4:30 am – 5:30 pm

Saturday

9:00 am – 1:30 pm

Sunday

Closed